2023 - March 24
From the Principal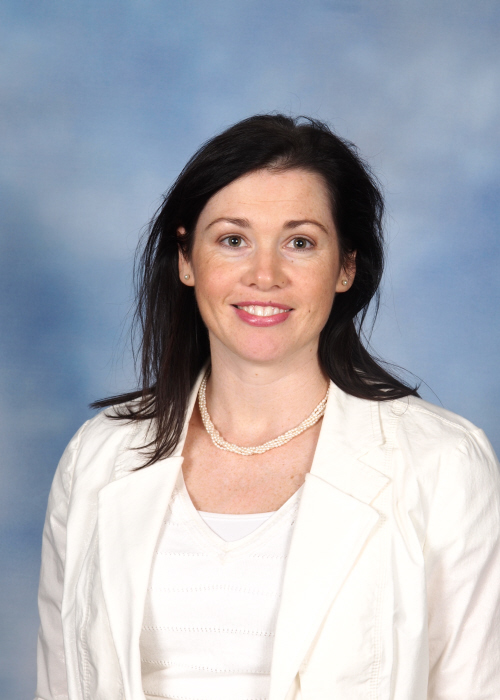 It was, indeed, wonderful seeing students gathered for our special Induction Assembly where we formally recognise our Year 6 students who have been successful in achieving a leadership position for this year.
I am proud of the leadership structure we are developing for Waverley, with many opportunities being available to our students. This includes: School Captains, Vice School Captains, House Captains, Reading Ambassadors and Nutrition Ambassadors.
We congratulate all students who were prepared to nominate and made it through the selection process.
Our community acknowledges the crucial role that leadership at every level throughout the school plays in continuing to provide a forum for student voice and opportunities for student led initiatives; and inspiring pride at Waverley Primary and in reinforcing the importance of setting high expectations in everything we do.
We expect all our student leaders to be positive role models, both in school and out in the community. This will involve leading by example on a daily basis through proudly demonstrating our agreed DECYP values of Aspiration, Respect, Courage and Growth. And our WPS SHINE expectations of Safe, Helpful, Inclusive and Excellent in all actions and behaviours; and inspiring others to seek leadership opportunities in the future.
Thank you to our special guests; Director of School Improvement Mrs Deb Fisher and Mayor Mr Danny Gibson City of Launceston who assisted with the presentation of badges and certificates.
Each assembly we have been talking about trust and the zones of regulation to help us regulate our emotions.
Importantly, we have encouraged students to identify trusted adults at school. To feel safe everyone must follow our SHINE expectations. Safe, helpful, inclusive, and excellent. To follow instructions. And to not waste a lesson. When students trust the adults in their classroom, they are able to SHINE in learning and behaviour.
The induction of our Year 6 Leaders delivers another group of people at our school who students can trust. These students were chosen by students to lead our school. They meet with Mrs De Santis and I on a regular basis to share ideas and to help with ways we can make Waverley the best place to learn, work and SHINE. Please do speak with our leaders about how we can improve our school or how they can help your child achieve their goals.
On Friday 17th March interim reports were sent home. These reports describe student learning behaviours. Students can use this information to help them write their goals for 2023. By the end of term; I would like every student to post me a letter describing their goals. The letter box is at the front office for students to post their letter. More information about this task is available from your child's teacher.
Katie Wightman Principal
Merit Certificates and Principal Awards
The following students are congratulated for being presented with Merit Certificates in our last assembly:
Charlotte M
Noah Q
Sophie B
Tylo W
Brax T
Indigo R
Ebonie W
Declan W
Toby W
Addison K
Madalyn M
Laurel R
Zane W
Charlotte F
And congratulations to the students and staff who received a Principal's Award:
Maggie B
Mason W
Mr Jonathan Webster
Smith Family
Garage Sale
We have a selection of furniture and resources that are no longer needed. All items for sale by offer/donation.
A lot of items sold on Saturday 25th March. Thank you to everyone who supported our school to make our garage sale such a success. A massive thank you to our school association members, in particular Aaron, Kimberley, Oscar and Caitlyn who assisted us to sell, lift and deliver sold items; we could not have done it without you! Thank you to Hayes Removals for supporting deliveres and loaning us your truck; it is appreciated.
We still do have a number of items left to sell. You can see what is available in our Monday 27th March post on our Facebook page.
School Association
On Monday 6th March Waverley Primary School Annual General Meeting (AGM) was held. We are delighted to announce the following people elected to the 2023 School Association Committee.
James Bland – President

Rebecca Ainslie – Treasurer

Carolyne Paton – Staff Member / Secretary

Kim Leslie

Kassia Imer

Michelea Rodman

Oscar Coker

Caitlyn Olding

Toni Bland – Staff Member




Anita Price – Staff Member

Katie Wightman – Principal

Community Rep – Vacant
Our School Association Secretary Jaki Atkins retired from her position on the committee. Jaki is working as an Education Support Specialist at Hagley Farm School and is no longer able to fill the role of staff representative and Sectretary at Waverley. For those that have encountered Jaki you would know she is a natural organiser and filled the role of Secretary to an outstanding level. Jaki is an excellent collaborator and communicator. She supported the Association to deliver various fundraising initatives that rely on the good will of volunteers supported by Jaki's excellent commuication skills ensured our success. We wish Jaki all the very best in her new role at Hagley.
School Food Matters -Pilot Project
On Friday 10th March we commenced our FREE lunch service. Mrs Toni Bland, our Canteen Supervisor, and her team of volunteers cook and serve meals on Thursdays to students from Year 3-4, 5-6A and 5-6B. On Fridays students from Prep-1, 1-2 and 2-3 receive their hot lunch.
Our Year 6 leaders have a significant role to play preparing the dining hall, setting tables with cutlery and napkins, serving meals and supporting students to clear the table before being excused. The adults in our school sit with our students and enjoy conversations about the food, discussing flavours and all manner of subjects over lunch. It is wonderful to see our students enjoying lunch together.
Mrs Bland and her team have done a wonderful job to cook, plate and serve over 375 meals since the pilot project commenced. We certainly could not deliver such positive outcomes without the financial support of the State Government for the pilot project, Loaves and Fishes for the delivery of ingredients, the staff for their support of our students and all the volunteers that make serving 80 meals each Thursday and Friday a reality.