2023 - April 6
From the Principal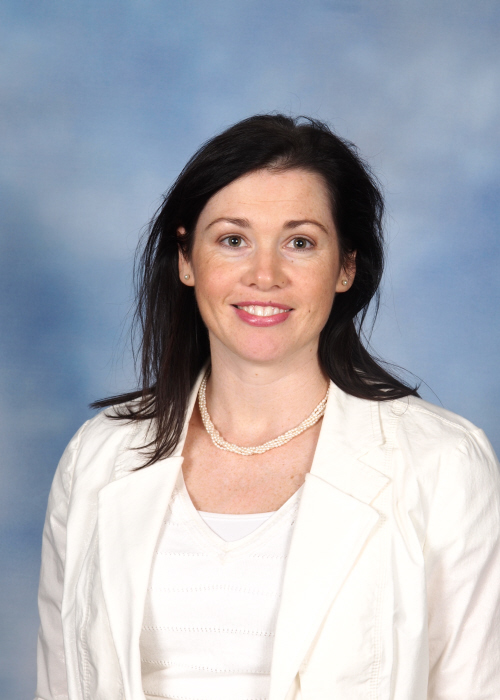 Congratulations to our LSSA Athletics Team who represented Waverley Primary at the Northern Primary Schools Athletics Carnival. It was wonderful to hear from Mrs Paton that students represented our school with pride and did their best in all events.
Our School Improvement Plan (SIP) has been developed. The SIP supports us to:
plan and focus work for the coming year;
ensure targeted use of resources in priority areas; and to
celebrate progress and success.
Priority 1
Waverley Primary School will develop consistent approaches to the teaching of reading to support the growth of student's achievement as reading becomes more complex.
Priority 2
Waverley Primary School will create a safe, respectful and inclusive learning environment with intellectual rigour.
Move Well Eat Well
We know that diet is an important part of being healthy. Having a healthy diet also supports learning and behaviour at school. As such, beverages that are commonly referred to as 'energy drinks' are not permitted at our school and I encourage students and families to consider the suitability of these drinks for young people. I sometimes see students consuming these upon entry to school. This does not set students up for success.
Staff Farewell
Mrs Kate Emms has won a promoted position as Assistant Principal at East Launceston Primary. Mrs Emms has been at Waverley for term 1, 2023. During this time she has lead our Early Years team, organised the NAPLAN and PAT testing timetables, supervised relief and lead Kindergarten to year 2. We wish Mrs Emms all the very best for the future.
New Staff
Mr Sam Millwood has won the position of Advanced Skills Teacher (AST). We look forward to working with Mr Millwood when he joins our team in week 2 term 2.
Medication
Parents and carers should be aware that there are specific policies and procedures that we must follow in relation to the dispensing of medication. A reminder to parents and carers to return medication authorisation forms for students that require medication to be administered at school. In addition, students that require a medical action plan for the treatment of for example, asthma, and anaphylaxis need to return the action plans to the office. If you need another copy of the form please see Mrs Chugg.
ANZAC Day
Thank you to the students that have indicated they will attend the civic service at the Launceston cenotaph on Tuesday 25th April. Our school leaders will lay a wreath on behalf of our school.
Moderation Day
On Thursday 6th April our staff participated in moderation. Moderation ensures that our students are being assessed against the same standards and that students' assessments are comparable across schools.
Ukulele workshop and performance
Our Year 5-6 students participated in three ukulele workshops across the past week. Our students were engaged and well mannered. It was great to hear that our students had a wonderful time developing their ukulele skills. It was especially good to see the students that were able to attend the performance on Saturday 1st April in the Brisbane Street Mall as part of the Launceston Ukulele Jamboree.
Thanks to Cathy and Angie from The Wild Women of Anywhere Beach, Jackie from Launceston Ukulele Jamboree and Mark from Barratts Music for bringing such a wonderful opportunity to Waverley Primary School!
I hope students and staff have a restful Easter break. Term 2 starts on Wednesday April 26 and I look forward to welcoming students and staff back after the holidays.
Mrs Katie Wightman
Principal
Merit Certificates and Principal Awards
The following students are congratulated for being presented with Merit Certificates in our last assembly:
Ebonie W
Beighley W
Harper A
Hunter S
Bradley F
Maetell S
Mateo W
Alydia A
Daniel C
Harry T
Kayden T
Hunter T
Alexis-Rose J
Seth C
Bethany W
Hope C
And congratulations to the students and staff who received a Principal's Award:
Kiara C
Axel H
Mrs Linda Hansson
Brixhibition
Our students recently took part in Tasmanian brick enthusiasts Brixhibition competition. It was wonderful to see our school involved after a large break from entering the competition.
We had some amazing innovative designs that the students had spent many weeks creating. Congratulations to all students for the effort and thought they put into their pieces.
Congratulations to Madalyn, Harvey and Maggie who won their grade categories. Maggie was also the overall school winner who now has the opportunity to enter her piece "My dream Lagoon" into the Northern Tasmania Brixhibition Competition taking place on April 16th and 17th at The Door of Hope. Good luck Maggie.
Next year we are hoping the competition will be bigger and better at Waverley. We will update you soon with exciting new Lego information.
Mrs Ky Salter
Teacher
Health and Physical Education (HPE)
This term Years 3-5 students and some Year 6 students participated in learn to swim to develop their swimming life-saving skills. Many students were very comfortable in the water and all students achieved great personal achievements.
Waverley Primary was invited to be part of the Hawthorn Community Connect Program. Current players visited our school and conducted a thought provoking lesson on what it is like to be a great friend. The players spent recess on the oval having a kick of the footy with our students. It was wonderful to see our learners playing footy with the professional players.
It was wonderful to see the Waverley community join our school to watch the Primary Athletics Carnival. We heard our students positively cheering for one another. A highlight was hearing the whole school community cheer for the adults in the teachers and parents/carers race. A record number of students ran the 1500 meters.
The following students broke records:
Kyden 100 shot
Nash 400, 800
Tora 100, 400
Alex 100, 400, 800 and 1500
Hope 1500
Jakobi 100
Bradley 100
Liam 100, 1500
Kiara 800, 1500
Jayda discus shot
Ella discuss
Beighley shot
LSSSA Athletics Carnival
Waverley Primary students looked great in our new sports tops. Our LSSSA team strongly represented our school, competing in each event putting in their very best effort and giving it their all. The ribbons that were awarded are a testament to this, these included but were not limited to, shotput, discus, 800, 400m, and 1500. The tug-of-war was amazing to watch with team spirit very high.
Mrs Carolyne Paton
HPE Teacher
Activities for 4-6 year olds
For our Kinder Families here are some great websites and links to support physical activity for your Kinder child during the school holidays. These websites and links support the Gross Motor Marker group within the Kindergarten Development Check (KDC). The KDC is an important assessment for your child. There will be two opportunities for our learners to be assessed against the KDC. The KDC recognises the role that physical skills and core strength play in the development of writing skills and literacy.
Have a wonderful Easter break .
Mrs Ky Salter
Kindergarten and LIFT Teacher
Physical Activities for 4-6 year olds

Video or website link

Balloon volleyball

Indoor sports can be great – especially on wet and cold days. Keep your child active, with this fun activity. Balloon volleyball gets your children moving, developing their physical skills as they follow and tap the balloon. They also learn to keep trying and to solve problems.

Website link

Shelter for people and animals

Who needs shelter? Could it be a toy horse or wallaby? Your child can get creative building their special toy animal its own shelter. Using materials from outside they are learning to investigate, assemble and invent.

Website link

Bucket golf tournament

It's tournament time, but this is 'golf' without sticks!

By creating their own 'golf' course, your child will develop their throwing skills, they can try to beat their own score, play against others or change their course to make it harder.

Website link

It's park time!

Playgrounds help children develop movement skills that set them up for life. Can your children climb like a monkey or slide like a snake?

Watch this video for ideas to keep your child moving these holidays. You can also visit Keep it Moving - Great Start

Playground Video

It's time for a treasure hunt at the beach!

What do you need? Sand and sticks for drawing. Rocks and logs for climbing. Playing at the beach helps children to develop movement skills that can set them up for life.

Watch this video for fun ideas to keep your child moving these holidays. You can also visit Keep it Moving - Great Start

Beach Video

Let's get active inside!

Let's jump and hop and be frogs for the day!

Being active is important when children are young. It helps build their coordination, muscles and balance.

Watch this video for fun ideas to keep your child moving these holidays. You can also visit Keep it Moving - Great Start

Home- Inside Video

Let's get active outside!

Got cabin fever? Why not take the children outside for a play? Being active is important when children are young.

Throwing and catching helps to build coordination. It also helps to develop muscles that children need for life.

Watch this video for fun ideas to keep your child moving. You can also visit Keep it Moving - Great Start

Home-Outside Video

It's time to play in the bush!

Children love to go bush! There's so much to explore – insects, trees, rocks, sticks, creeks!

Playing in bushy areas, helps children develop skills, like walking and balancing on different surfaces, bumpy ground, rocks and hills.

Watch this video for ideas to keep your child moving in the bush. You can also visit Keep it Moving - Great Start

In the bush

We love Country

What to do on an inside day? We love Country is a Tasmanian book about exploring Country using our senses. Join Nanna and her grandchildren as they share their connection to Country. Screech and Scratch, two yellow-tailed black cockatoos can be spotted throughout the story. Can you find them on each page?

Video link

We Love Country - audio book - YouTube

Website link

Fairy homes and secret gardens

Fairies and secret gardens are magic! There's magic in the very idea that fairies might be living at your place! Your child's imagination can come to life as they build a special home for the fairies. They will also develop care and empathy as they create a home for someone else.

Website link
Smith Family
School Crossing Guards
Community Notices
30 March 2023

MEDIA RELEASE

MACCA'S ON YOUR TEAM SCHOOL HOLIDAY CAMPS ARE BACK FOR 2023

As students in Tasmania head on school holidays for 2023, Basketball Tasmania is offering parents a fun healthy way for their kids to stay active during the extended break!

BTAS has built upon its existing partnership with Macca's to ensure this year's school holidays are better than ever, on the back of a remarkable 15% year-on-year increase in basketball participation throughout the state, demonstrating the soaring demand for basketball activities in Tasmania.

Basketball Tasmania is committed to providing expanded school holiday options for 'Macca's On Your Team' camps in every region of Tasmania, with aspiring young athletes in Kingston, Sorell and Burnie now taking part in the 'Macca's On Your Team' camps which will be held in their regions for the first time.

DETAILS FOR EACH CAMP
NORTH:
Launceston (Elphin Sports Centre: Racecourse Cres, Launceston TAS 7250)
18th April 10-12pm
19th April 10-12pm
NORTH-WEST:
Devonport Basketball Stadium (30 Forbes St, Devonport TAS 7310):
12th April - 1-3pm
14th April - 9-11am
Burnie Sports Centre (2 Southwell St, Upper Burnie TAS 7320)
13th April - 9-11am
20th April - 9-11am
SOUTH:
Sorell (Pembroke Park: 7 Tasman Hwy, Sorell TAS 7172)
12th April - 9-11am
14th April - 9-11am
Kingborough Sports Centre (10 Kingston View Dr, Kingston TAS 7050)
13th April - 9-11am
19th April - 9-11am

To register for the 'Macca's On Your Team' camps, visit the online registration portal at https://www.playhq.com/basketball-tasmania/register/5300bf

'Macca's On Your Team' is a local initiative to provide essential sporting equipment to basketball, cricket and AFL community clubs across Tasmania and Victoria.

'Macca's On Your Team' camps will offer aspiring basketball players expert coaching, skill-building activities, and immersive basketball experiences to boost their abilities and confidence on the court. Accredited coaches from Basketball Tasmania will lead participants through drills and exercises tailored to each age group, focusing on improving shooting, ball-handling, and defensive skills for players of all levels. The camps also offer the opportunity for attendees to keep active and form new friendships throughout the school holidays.

For further information, please contact Basketball Development Officer, James McKinnon at james.mckinnon@basketballtas.com.au

OR

Communications and Media Officer, Heath Willis at heath.willis@basketballtas.com.au