2023 - May 1 Newsletter
From the Principal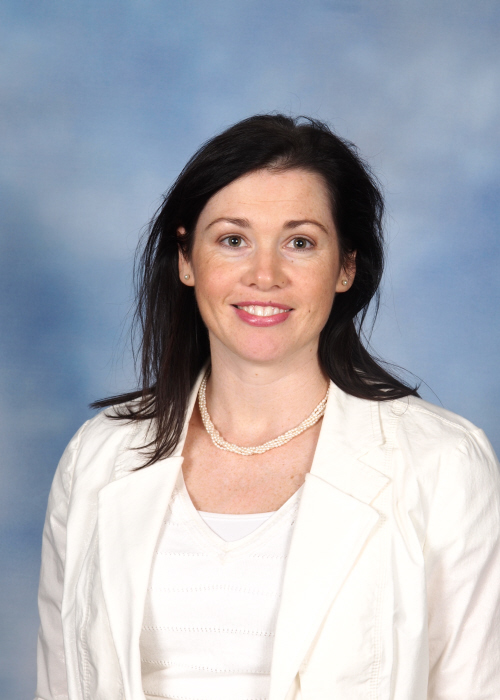 On ANZAC Day, the people of Launceston came together to commemorate the sacrifices of Australian and New Zealand servicemen and women, and to honour their memory. This year, many schools in the area participated in activities that aimed to promote civic service and community involvement.
ANZAC Day was observed with solemnity and respect. Waverley Primary School was represented by 26 students and six staff who participated in the ANZAC Day march through the streets of Launceston, featuring members of the Australian Defence Force, veterans, cadets, families representing those who served and students from local schools. The parade culminated in a civic service at the Launceston Cenotaph in Royal Park.
Our student leaders Kiara and Gabby laid a wreath at the Cenotaph, honouring the fallen soldiers and their families.
The service included a moving rendition of the Last Post and a minute of silence, during which people reflected on the bravery and sacrifice of those who fought for their country. Veterans, current servicemen and women, and their families were among those who attended the service.
ANZAC Day is an important day in the Australian calendar. Our students showed great respect and reverence in commemorating this occasion. It was a day to remember and reflect on the sacrifices made by those who have served their country and to honour their memory. Lest we forget.
We are very proud of our students who marched through Launceston and attended ANZAC Day civic service:
Ruby A.
Rose A.
Harper A.
Maggie B.
Penelope B.
Hope C-P.
Daniel C.
Melodie D.
Connor D.
Ella G.
Gabrielle J.
Leonard L.
Abbey M.
Alex M.
Kobie M.
Harper O-C
Hamish O-C
Isaiah K-O
Jayda R.
Indigo R.
Owen R.
Willow R.
Taleah S.
Jaydan T.
Ryder T.
Mason W.
Thank you to staff: Mr Claridge, Mrs Marshall, Mrs Paton, Mrs Price, Mrs Salter who accompanied our students with a number of parent volunteers.
Music in Schools program
The Music in Schools grant offered by the Tasmanian Community Fund (TCF) aims to support schools in Tasmania in developing music programs for their students. The grant provides funding for schools to purchase musical instruments and equipment, engage music tutors, and organize music-related activities for their students. The fund recognises the importance of music education including enhancing student creativity, communication skills, and cultural awareness.
We are delighted Waverley Primary School is the recipient of a TCF grant to enable music lessons to take place for small groups of students in Year 5-6 who have expressed interest and are invited to participate. Guitar lessons will commence this Friday.
We are most grateful Jackie Anifandis (Launceston Ukulele Jamboree Director) who has developed the Music in Schools program.
Trees
You will no doubt have seen and heard the arborists at our school trimming trees, removing fallen logs and significantly removing two large trees outside the Prep-1 classroom. At our School Association meeting we discuss a number of agenda items including maintenance of our school. We recently heard from association members that the treesoutside the Prep-1 classroom produces small fuzzy buds (catkins) that are sticky for several months of the year. The seeds stick to shoes and stain clothing. We consulted a landscape gardner and an arborist for advice. We discovered the trees are notorious for fluffy strings of seeds that are considered moderately allergic.
Trimming tree limbs in our school ground is essential to ensure the safety of children. Overgrown tree branches can become hazards, potentially falling on students or obstructing walkways. Trimming also promotes healthy tree growth, preventing disease and pests. Keeping trees well-maintained is crucial to prevent accidents and injuries, providing a safe and enjoyable environment for students to learn and play in.
We look forward to sharing with you the improvements to our school grounds.
Fencing
Recently we met with facility services to discuss the fencing of our school. We are very grateful that the department has supported this project to fence the back and sides of our school. We have also invested in fencing the staff car park. The fencing is crucial for the safety and security of students. The new fence provides a physical barrier that can prevent unauthorized access and potential dangers from outside.
It also helps keep children within the school grounds, reducing the risk of accidents and providing a secure environment for learning and play. Fencing can also serve as a visual reminder to the community that the school is a private and protected space. We are pleased the fencing contractors started the work in the holidays. In order to keep everyone safe we ask you to remind your child(ren) to stay away from where the fencing contractors are working.
School Cross Country
Seeking Donations
New Staff
We warmly welcome Mr Sam Millwood who joins our team this week as Advanced Skills Teacher (AST).
Reminder - Prep/1 Class
For those of you dropping off or collecting students in Prep-1 there are two gates we use to access the classroom. One gate is via the Prep-1 playground through the gate from the nature strip. While the other gate is next to the kitchen garden. On rain days families/carers may collect students via the admin corridor via building 1A. Please see the maps below.
Zones of Regulation
Nature Play
Every school day matters
Start Term 2 right by making every school day count!
Going to school every day gives your child every chance to learn and grow, and connect with their mates and teachers. It's where bright futures start and where they'll benefit the most.
When your child goes to school every day, it helps them to:
learn better
find interests
make friends
connect with teachers
be happier
have a brighter future.
We have lots in store for this term, including <please include your school calendar highlights>.
If you're struggling to get your child to school, help is available. Please talk to us at school about your situation. We'll support you, in whatever way we can.
To find out more, visit the Anything can happen website.
Safety around schools