2023 - May 11 Newsletter
From the Principal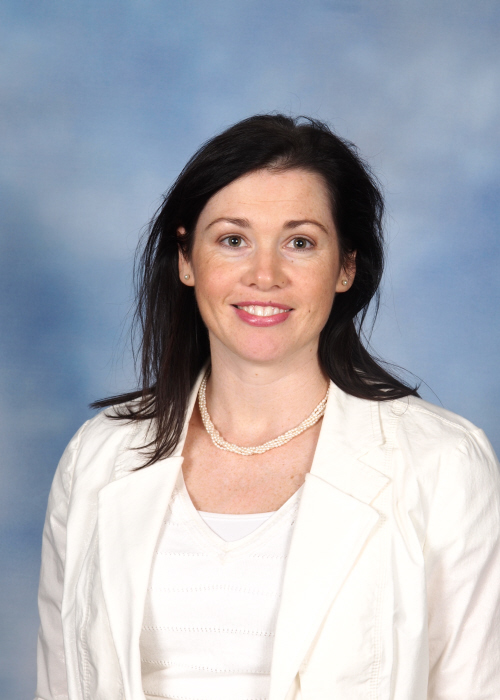 We hope you are doing well and staying safe. This past week we have had an increase in the number of students unwell. Please continue to look after your own health and wellbeing.
Wash or sanitise your hands often and well to get rid of germs

Wash your hands using soap and water, or an alcohol-based hand sanitiser

Cover your mouth with your elbow when you cough or sneeze.
We need students at school as often as possible. However, if your child is unwell, they should stay at home and parents and carers should inform us so that the absence is explained. We record attendance every day and are required to use particular codes for various types of absences. We are also required to send letters home when students are an unexplained absence.
At our whole school assembly we shared the importance of demonstrating growth in learning. Students should understand that learning is not just about acquiring knowledge but also about showing that they are growing and improving in their learning. When students demonstrate growth in their learning, it helps build their confidence and resilience, and it also helps them achieve their goals.
Last term, our school invited everyone to share their learning goals. We are pleased to see that many students are working hard towards achieving their goals.
In week 5 our teachers will be moderating student work with staff from Ravenswood Primary. Ongoing moderation within and across schools is highly valued and occurs throughout the year as part of quality teaching and learning cycles. Ongoing moderation supports all teachers to build common understandings of Achievement Standards and to make consistent judgements of student learning.
Our school will communicate learning progress to parents in June. As part of this process students will receive a report that outlines their progress against the Australian Curriculum using a nine-point scale. Some students will be assessed against goals in their Learning Plan.
At Waverley we support all students to participate in learning. Parents / Carers can continue to support their child(ren) by talking about how you value learning and encouraging students to not waste a lesson, to identify their zone of regulation and to access their toolbox for regulation. It is wonderful to see and hear families encouraging learners to demonstrate growth in their learning. Thank you for your ongoing support of our school community.
It was wonderful to have Will and Ella, student leaders from Queechy High School, attend our recent assembly. They graciously agreed to share the speech they delivered at the Launceston Cenotaph on ANZAC Day. Will and Ella described the ages of Tasmanian people, who were not much older, than themselves when they served for our country. We are very proud of how our students demonstrated excellent audience behaviour during the assembly. We thank Queechy High School for supporting our assembly.
Mrs Wightman
Principal
Safeguarding Lead
Safeguarding Leads have been appointed in all Tasmanian state schools to help ensure all children and young people in Tasmania are known, safe, well and learning.  The Safeguarding Lead will support and guide the development of our schools' child-safe culture.  The Safeguarding Lead works in collaboration with the Principal, the leadership team, the Student Support and Wellbeing Team, and staff, recognising that the protection and safety of all children in our care is everyone's responsibility. Our Safeguarding Lead is Mrs Price.
The department is committed to ensuring that children and young people:
For further information on Safeguarding in Schools please click here
Invitation to families/carers
Anyone on a DECYP site that means at our school (e.g volunteers) are required to complete Mandatory Reporting training. We will be offering sessions to complete this course with Mrs Paton in the art room from 2pm on:
or
or
Please join Mrs Paton to complete the course to enable you to attend school excursions, volunteer for parent help and attend our school events.
Student Representative Council (SRC)
2023 sees an exciting innovation for Waverley Primary School. We are pleased to form a P-6 Student Representative Council (SRC) to promote leadership and ideas for improvement across our school. Students will volunteer some of their lunchtime to meet with Mrs Paton and Mr Webster, provide a report at whole school assemblies and work to make positive changes at Waverley. Each term students will have the opportunity to be elected to the SRC to represent the voice of their class and learn about leadership. Stay tuned for more.
School Photo Orders
School photo day is 29 May.
Order your school photos by this Friday at: Leading Image (leadingimagetasmania.com.au)
Access Code: RLCGC723
Children's University
Waverley Primary students from Years 3 and 4 have been invited to participate in the Children's University Program.
An information session will be held for students during class time – details will be sent out in the near future.
Ticket to Play
YEP!
The Commissioner for Children and Young People (CCYP) is excited to announce that our YEP! program is officially launching on 9 May 2023. Your Engagement Place (YEP!) is a place where children and young people under the age of 18 can find ways to engage with CCYP and other organisations around Tasmania to have a voice on things that matter to them. Any child and young person aged under 18 who registers before 9 June enters the membership draw for a chance to win an iPad. Children and young people can register here. T&Cs apply.
You can check out our YEP! hub now by visiting our new CCYP website. If you are an adult and would like to keep up to date with current engagement opportunities available to children and young people in Tasmania, fill out our adult subscription form.
Should you have any questions at all about the new program or wish to promote an ethical engagement opportunity open to young Tasmanians, please do not hesitate to email us at childcomm@childcomm.tas.gov.au or call us on (03) 6166 1366
Zones of Regulation
Kinder Visit to Bunnings and City Park
On Tuesday the 9th of May 2023, Kinder ventured out on a 2-part excursion. We started the morning by heading to Bunnings North Launceston on the school bus. Whilst at Bunnings our bunnings helper Claire, supported us to make Mother's Day gifts for our Mum's or Nanna's. We also had the opportunity to tour the store and see some behind the scenes spaces. In the afternoon, we headed to City Park for some lunch and an Autumn exploration. The colours of the trees looked so beautiful, and we enjoyed collecting leaves and acorns. Of course, no trip to City Park is complete without looking at the monkeys and a play on the playground. We were also delighted to see the train was operating. Mrs Salter organised for us to have a ride. It was a privilege to take the Kinder's on this excursion and Mrs Salter was very proud that she received lovely comments from the public about the way our learners conducted themselves when out in the community.
National Chaplaincy Week
Celebrating the work of chaplains in schools

National Chaplaincy Week is an annual event hosted by SU Australia to raise awareness of the value of school chaplains and to raise funds (where applicable) to support their work.
If you would like to know more, visit: Chaplaincy Week - SU Australia or speak to our school chaplain, Tracy Avery.
Every school day matters
Start Term 2 right by making every school day count!
Going to school every day gives your child every chance to learn and grow, and connect with their mates and teachers. It's where bright futures start and where they'll benefit the most.
When your child goes to school every day, it helps them to:
learn better
find interests
make friends
connect with teachers
be happier
have a brighter future.
We have lots in store for this term, including <please include your school calendar highlights>.
If you're struggling to get your child to school, help is available. Please talk to us at school about your situation. We'll support you, in whatever way we can.
To find out more, visit the Anything can happen website.
Safety around schools